My Christmas visit to see the family enabled me to catch up with the Round Robins sent to my mother. I particularly enjoyed this opening gambit. No, the writer is not writing a parody - he is totally serious.





The rest of the letter failed to live up to that portentous beginning, sadly, but while I'm on the topic I'm going to quote a sentence I treasure from this correspondent's 2002 communication.

"We went via Batu Pahat, in Johore, where my paternal grandmother's favourite cousin died in a muddy creek in the jaws of a crocodile whilst trying to suppress rubber smuggling in 1927."

Like the unfortunate cousin, none of us saw that one coming. In copywriting, I find it is best to limit the number of ideas in each sentence.

Two surprises awaited me when I got back on New Year's Day. First off: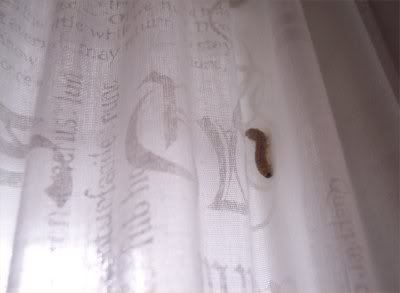 Released into the garden where the weather is mild and there may actually be the prospect of it finding caterpillar food... Dicey though.

And secondly those caring Spammers were working overtime throughout the Christmas break. Perhaps they thought I might be getting lonely. While their enthusiasm is obviously highly commendable, 1198 junk e-mails in 8 days is pushing it a bit, I reckon.