...with a survey that keeps asking me what I think about aspects of Strictly Come Dancing, even though I've told it several times already that I've never watched the programme.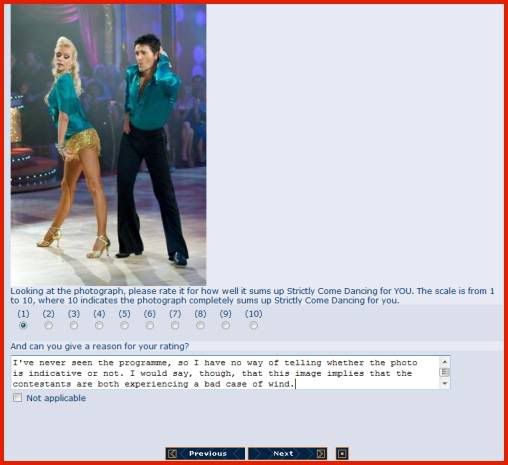 And they are still not done with me yet.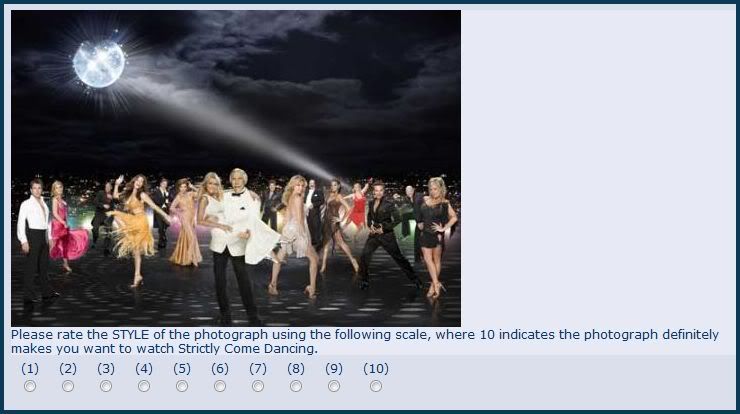 It looks downright sinister to me. The central character, popular entertainer Bruce Forsyth, appears to have been the victim of a horrific Transporter accident and now has a woman going right through his sides. Either that or he is a Vampyr slowly materialising out of the night. But surely no Vampyr would be seen (un)dead dressed like a waiter? Meanwhile there's a bunch of crazy people strutting around under the baleful influence of an exploding Moon.
There were plenty more pictures like that. It is shocking what I will do for the vague chance of a £5 Amazon voucher.